Your purchases support the festival!
Every purchase and donation directly helps our not-for-profit society. Your contributions let us program amazing music year after year and bring joy to thousands on the hill.
Plus, having a bit of fest memorabilia is rad!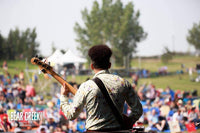 Make a donation
Every bit of support helps our not-for-profit society. Please consider adding a donation to your shopping purchase.
Donate now
Merch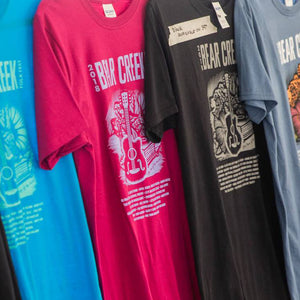 Clothing
Wear your festival spirit loud and proud. And don't miss out on each year's collectable annual artwork!
Shop Clothing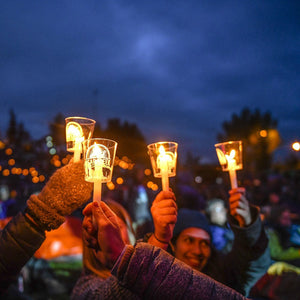 Souvenirs
Bring a bit of the fest home with you with unique, and fun goodies. Blankets, cups, stuffed bears, oh my!
Shop souvenirs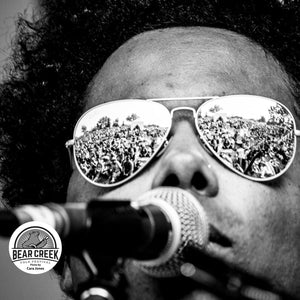 Music
What's a festival without good music? This section is coming soon, but check back to find a selection of your favourite festival artists.
Coming soon
I have never seen such a diverse group of people come together and produce such an amazing result... from the bottom of my heart I offer a sincere thank you.

Brian Wilson
The organizers excel at making people happy - festival goers, performers, and especially volunteers! I recommend this festival for music lovers and festival lovers of every kind.

Clyde Blackburn
This was by far the best folk festival that I have been at! It was intimate! It didn't take an hour to get food. The proximity of stages were great walking distances! And, the Line-up of performers was top class!

Jan Hoffart
As an experienced festival goer I was absolutely thrilled with this set up... the location, the artists, the workshops, nice selection of food! Just loved the overall vibe of it.

Michelle Rossum
I am blown away by the positive vibes, amazing talent, and wonderfully kind volunteers!! Was surprised how well the space worked for the festival... Thank you so much everyone!!

Pamela Giles